26ft Movie Screen Rental (Projection + Sound)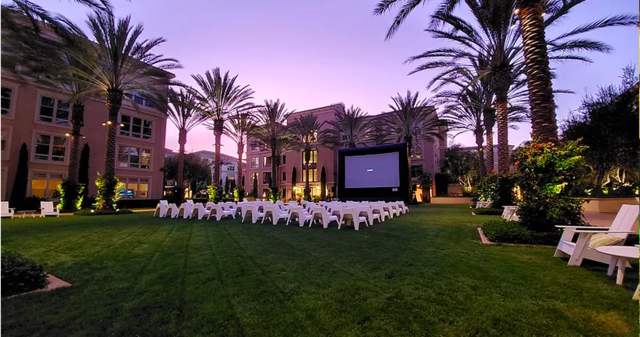 Description
Introducing our 26ft Movie Screen Rental, the perfect solution for schools and small community events. Designed to accommodate crowds of up to 400 people, this impressive screen will captivate your audience and create an unforgettable cinematic experience.
Our rental package includes everything you need for a seamless event. The package features a high-quality projection system that ensures crystal-clear visuals, allowing every detail to come to life on the big screen. Additionally, a top-notch sound system is provided, guaranteeing impeccable audio quality that will immerse your audience in the movie magic.
To ensure a stress-free experience, we provide a dedicated staff attendant who will be present throughout the entire duration of your event. Our trained professional will handle all technical aspects, ensuring smooth operation and troubleshooting any potential issues that may arise. With our staff attendant's expertise, you can relax and focus on enjoying the event with your guests.
Whether you're organizing a movie night for your school or hosting a small community gathering, our 26ft Movie Screen Rental is the perfect addition to elevate your event to the next level. Don't miss out on this opportunity to create lasting memories and provide an unforgettable experience for your audience. Book our rental package today and let the magic unfold!